Multicultural Music Week
June 24 - 28, 2013

Spend a week exploring various cultures and aspects of music from around the world: Hispanic, Eastern European, Indian, African, Cuban and many more. These workshops will provide historical and traditional background of a variety of musical cultures and will include several hands-on activities and songs. Register for a single day, multiple days or the entire week.
One graduate credit will be available for every two days attended this week, plus some additional work for a third credit if participants attend all five days. Credit information will be available at each workshop and is also available on the Graduate Credit section of each workshop description below.
Wisconsin Teaching Standards Addressed: 1, 2, 3, 4, 5, 6, 7, 8, 9, 10
Wisconsin Music Standards Addressed: A, B, C, D, E, F, G, H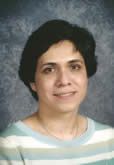 Hispanic Songs and Games in the Classroom - CANCELLED
Beatriz Aguilar, Edgewood College
Monday, June 24, 2013
9:00 a.m. to 4:30 p.m.
Waunakee High School





Location and Directions:
Waunakee High School, Waunakee

Description:
Explore Mexican and Hispanic culture through children's songs and games. This hands-on workshop will keep you miving and singing and will provide useful tools for both the music and non-music classroom. Get ready to sing and enjoy!

One graduate credit will be available for every two days atended this week, plus some additional work for a third credit if participants attend all five days. Credit inforamtion will be available at the workshop and is also available in the Graduate Credit section below.

Wisconsin Teaching Standards Addressed: 1, 2, 3, 4, 5, 7, 10
Wisconsin Music Standards Addressed: A, F, H, I

Instructor:
Beatriz Aguilar has a bachelors degree in piano performance from the National Autonomous University of Mexico. She received a MME and a PhD in music education from the University of North Texas, where she also specialized in early childhood music education. Dr. Aguilar is a certified Kodaly music educator and currently teaches courses related to general music education at Edgewood College in Madison. She has produced a collection of Mexican songs and games with pedagogical recommendations from a Kodaly educator perspective.

Back to top

Registration:
Pre-registration closes 6/17/13
Member* $65.00
Non-member $80.00
Undergraduate $30.00
On Site $90.00
Print Registration form (pdf)
Register online (secure site)

*Discount for members of WMEA, NAfME or staff in WSMA member schools


Graduate Credit Registration:
Registrants have the opportunity to earn one graduate credit for every two days attended this week at an additional fee of $220 per credit. This is a separate registration and fee from the workshop registration. Please download a copy of the Viterbo registratio form (below) and mail it with a check for $220 per credit (payable to Viterbo University) to:

Mary Elsner
Wisconsin Center for Music Education
1005 Quinn Dr.
Waunakee, WI 53597

Viterbo registration for 1 credit (pdf) $220 (must attend 2 days this week)
Viterbo registration for 2 credits (pdf) $220 (must attend 4 days this week)
Viterbo registration for 3 credits (pdf) $220 (must attend 5 days this week)
View syllabus (pdf)

Please do not send credit registrations to Viterbo University. If you are registering for more than one course, please include a separate Viterbo form and check for each.

Viterbo University will email participants instructions for retrieving their grade report online approximately 4-6 weeks after the course has been completed, after which time you may request a transcript. Transcripts may be requested directly from Viterbo by completeing and mailing in a Transcript Request Form (pdf). Transcripts are $5 per transcript per request.

For more information on graduate credit opportunities, pleae visit our Graduate Credit Information page.

Back to top

Back to Professional Development Opportunities main page
Best Songs, Dances, Games and Teaching Strategies from Eastern Europe
Alena Holmes, UW-Whitewater - CANCELLED
Tuesday, June 25, 2013
9:00 a.m. to 4:30 p.m.
Waunakee High School



Location and Directions:
Waunakee High School, Waunakee

Description:
Explore Eastern European culture through children's songs and games. This hands-on workshop will keep you moving and singing and will provide useful tools for both the music and non-music classroom. Get ready to sing and enjoy!

One graduate credit will be available for every two days atended this week, plus some additional work for a third credit if participants attend all five days. Credit information will be available at the workshop and is also available in the Graduate Credit section below.

Wisconsin Teaching Standards Addressed: 1, 2, 3, 4, 5, 7, 10
Wisconsin Music Standards Addressed: A, F, H, I

Instructor:
Alena Holmes earned her B.M.E from Belarusian State Pedagogical University her M.E. from the university of Oklahoma and a PhD in Music Education from the University of Florida. Originally from Belarus, she started her career in her native country where she taught elementary classroom music, solfege and piano skills, worked as a musician and singer with popular bands and concert organizations and had numerous appearances on popular Belarusian TV and radio shows. She has also worked in China, Bahrain and Italy. Alena currently teaches Early Childhood, Elementary and Middle School Music Methods and Pedagogy and Practice for Teaching General Music K-12.

Back to top

Registration:
Pre-registration closes 6/17/13
Member* $65.00
Non-member $80.00
Undergraduate $30.00
On Site $90.00
Print Registration form (pdf)
Register online (secure site)

*Discount for members of WMEA, NAfME or staff in WSMA member schools


Graduate Credit Registration:
Registrants have the opportunity to earn one graduate credit for every two days attended this week at an additional fee of $220 per credit. This is a separate registration and fee from the workshop registration. Please download a copy of the Viterbo registration form (below) and mail it with a check for $220 per credit (payable to Viterbo University) to:

Mary Elsner
Wisconsin Center for Music Education
1005 Quinn Dr.
Waunakee, WI 53597

Viterbo registration for 1 credit (pdf) $220 (must attend 2 days this week)
Viterbo registration for 2 credits (pdf) $220 (must attend 4 days this week)
Viterbo registration for 3 credits (pdf) $220 (must attend 5 days this week)
View syllabus (pdf)

Please do not send credit registrations to Viterbo University. If you are registering for more than one course, please include a separate Viterbo form and check for each.

Viterbo University will email participants instructions for retrieving their grade report online approximately 4-6 weeks after the course has been completed, after which time you may request a transcript. Transcripts may be requested directly from Viterbo by completeing and mailing in a Transcript Request Form (pdf). Transcripts are $5 per transcript per request.

For more information on graduate credit opportunities, pleae visit our Graduate Credit Information page.

Back to top

Back to Professional Development Opportunities main page
Discover the Indian Tabla CANCELLED
Todd Hammes, Madison
Wednesday, June 26, 2013
9:00 a.m. to 4:30 p.m.
Waunakee High School





Location and Directions:
Waunakee High School, Waunakee

Description:
This workshop will be hands on and a lot of fun. You will drum, write some poetry and hopefully discover a new way to approach an old idea. Todd Hammes will guide you through the world of India's tabla drumming and will help make connections that can be used in the classroom. While addressing a variety of subjects such as geography, history and culture, we will always keep in mind the universality of music and its connection to the moment.

One graduate credit will be available for every two days attended this week, plus some additional work for a third credit if participants attend all five days. Credit inforamtion will be available at the workshop and is also available in the Graduate Credit section below.

Wisconsin Teaching Standards Addressed: 1, 2, 3, 4, 5, 7, 10
Wisconsin Music Standards Addressed: B, C, F, H, I

Instructor:
Todd Hammes is a percussionist and composer who relocated to Madison from Tucson, Arizona where he regularly led workshops, clinics and master classes for hand drums and other percussion. In 1993, he was introduced to the Indian master tabla artist Pandit Sharda Sahai, with whom he has studied ever since. Todd has led several teacher-training programs and has served as an artist-in residence in over 50 schools and hundreds of classrooms.

Back to top

Registration:
Pre-registration closes 6/17/13
Member* $65.00
Non-member $80.00
Undergraduate $30.00
On Site $90.00
Print Registration form (pdf)
Register online (secure site)

*Discount for members of WMEA, NAfME or staff in WSMA member schools


Graduate Credit Registration:
Registrants have the opportunity to earn one graduate credit for every two days attended this week at an additional fee of $220 per credit. This is a separate registration and fee from the workshop registration. Please download a copy of the Viterbo registration form (below) and mail it with a check for $220 per credit (payable to Viterbo University) to:

Mary Elsner
Wisconsin Center for Music Education
1005 Quinn Dr.
Waunakee, WI 53597

Viterbo registration for 1 credit (pdf) $220 (must attend 2 days this week)
Viterbo registration for 2 credits (pdf) $220 (must attend 4 days this week)
Viterbo registration for 3 credits (pdf) $220 (must attend 5 days this week)
View syllabus (pdf)

Please do not send credit registrations to Viterbo University. If you are registering for more than one course, please include a separate Viterbo form and check for each.

Viterbo University will email participants instructions for retrieving their grade report online approximately 4-6 weeks after the course has been completed, after which time you may request a transcript. Transcripts may be requested directly from Viterbo by completeing and mailing in a Transcript Request Form (pdf). Transcripts are $5 per transcript per request.

For more information on graduate credit opportunities, pleae visit our Graduate Credit Information page.

Back to top

Back to Professional Development Opportunities main page


Drumming Around the World, 1 & 2
Jim Knutson, Onalaska
Thursday & Friday, June 27-28, 2013
9:00 a.m. to 4:30 p.m. each day
Wisconsin Center for Music Education



Location and Directions:
Wisconsin Center for Music Education - Waunakee, WI

Description:
Drum circles of Africa, Brazil, Cuba and the Middle East! Properly presented, these hands-on offerings can help student experience the joy of music making as they come to appreciate other cultures. Come have FUN while learning some best practice skills that wil excite your students and help them develop their memory and concentration skills. Workshop participants will not only experience a wide variety of percussion instruments, such as scrapers, bells, blocks and drums, they will learn how to create culturally authentic-sounding ensembles. Participants will leave these workshops brimming with ideas on how drum circles can enhance community building and work with special needs students.

One graduate credit will be available for every two days atended this week, plus some additional work for a third credit if participants attend all five days. Credit inforamtion will be available at the workshop and is also available in the Graduate Credit section below.

Wisconsin Teaching Standards Addressed: 1, 2, 3, 4, 5, 7, 10
Wisconsin Music Standards Addressed: A, F, H, I

Instructor:
Jim Knutson has taught music for over 25 years. He has a BA from Luther College and an MFA from the University of Iowa. Jim has performed in China and Europe with professional/college groups and plays with and has soloed with the La Crosse Symphony. He directs the bell choirs and plays in the praise band at First Lutheran. Jim also leads and performs with the Coulee Region Steel Band and his jazz quartet, "Latin Vibe." His solo vibe arrangements are available through publisher RGM.

Back to top

Registration:
Pre-registration closes 6/17/13
Member* $65.00 each day
Non-member $80.00 each day
Undergraduate $30.00 each day
On Site $90.00 each day
Print Registration form (pdf)
Register online (secure site)

*Discount for members of WMEA, NAfME or staff in WSMA member schools


Graduate Credit Registration:
Registrants have the opportunity to earn one graduate credit for every two days attended this week at an additional fee of $220 per credit. This is a separate registration and fee from the workshop registration. Please download a copy of the Viterbo registration form (below) and mail it with a check for $220 per credit (payable to Viterbo University) to:

Mary Elsner
Wisconsin Center for Music Education
1005 Quinn Dr.
Waunakee, WI 53597

Viterbo registration for 1 credit (pdf) $220 (must attend 2 days this week)
Viterbo registration for 2 credits (pdf) $220 (must attend 4 days this week)
Viterbo registration for 3 credits (pdf) $220 (must attend 5 days this week)
View syllabus (pdf)

Please do not send credit registrations to Viterbo University. If you are registering for more than one course, please include a separate Viterbo form and check for each.

Viterbo University will email participants instructions for retrieving their grade report online approximately 4-6 weeks after the course has been completed, after which time you may request a transcript. Transcripts may be requested directly from Viterbo by completeing and mailing in a Transcript Request Form (pdf). Transcripts are $5 per transcript per request.

For more information on graduate credit opportunities, pleae visit our Graduate Credit Information page.

Back to top

Back to Professional Development Opportunities main page