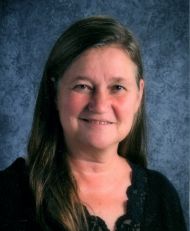 Band Camp - CMP Style
Patty Schlafer, Mt. Horeb
July 15-18, 2013
8:00 am to 2:00 pm each day
UW-Whitewater




Location and Directions:
UW-Whitewater, Whitewater, WI


Description:
Join veteran CMP educator, Patty Schlafer, at the UW-Whitewater Band Camp. Participants will observe CMP in action and discuss implementation of the CMP model in practice.

One graduate credit is available for this workshop for an additional fee of $220 per credit. Credit information will be available at the workshop and is also available in the Graduate Credit section below.

Wisconsin Teaching Standards Addressed: 1, 2, 3, 4, 5, 6, 7
Wisconsin Music Standards Addressed: A, B, C, D, E, F, G, H, I


Instructor:
Patty Schlafer has been teaching middle level music in Wisconsin's private and public schools for over thirty years. She currently directs concert band and jazz band at Mount Horeb Middle School and is a past chair for the Wisconsin Comprehensive Musicianship Project. Ms. Schlafer has a master's degree in Curriculum Theory and Design where her research included a study of musical tastes of the adolescent band student.


Back to top


Registrations:
Pre-registration ends 7/8/13
Member* $130.00
Non-member $145.00
Undergraduate $60.00
On Site $155.00
Print registration form (pdf)
Register online (secure site)

*Discounts for WMEA, NAfME or staff in WSMA member schools.


Graduate Credit Information:
Registrants have the opportunity to earn one graduate credit for this course for an additional fee of $220. This is a separate registration and fee from the workshop registration. Please download a copy of the Viterbo registration form (pdf) and mail it with a check (made payable to Viterbo University) to:

Mary Elsner
Wisconsin Center for Music Education
1005 Quinn Dr.
Waunakee, WI 53597

Viterbo registration form (pdf)
View a copy of the syllabus (pdf)

Please do not send credit registrations to Viterbo University. If you are registering for more than one course, please include a separate check and Viterbo form for each course.

Viterbo University will email participants instructions for retrieving their grade reports online approximately 4-6 weeks after the course has been completed, after which time you may request a transcipt. Transcripts may be requested directly from Viterbo by completing and mailing in a Transcript Request Form (pdf). Transcripts are $5 per transcript per rquest.

For more information on graduate credit opportunities, please visit our Graduate Credit Information page.

Back to top

Back to Professional Development Opportunities main page.